Opening Hours
Monday            7.00am - 6.00pm
Tuesday            6.00am - 6.00pm
Wednesday    6.30am - 6.00pm
Thursday         6.00am - 6.00pm
Friday                6.30am - 6.00pm
Saturday          7.00am - 5.00pm
Sunday             7.00am - 5.00pm
Non-member court hire welcome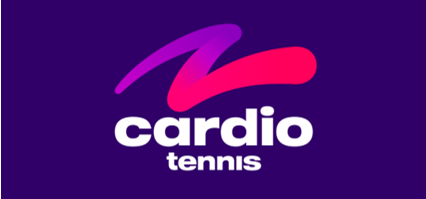 To educate and motivate the next generation of tennis players to become the best "athletes, tennis players, and community members" possible, through high performance training environments and personal disciplines.
We endeavour to create exceptional opportunities for personal growth and optimal potential within every student. We remain totally committed to tennis excellence.



Tennis Excellence on the Sunshine Coast
Welcome to Elite Tennis International - the Sunshine Coast's dedicated centre in driving tennis excellence.
Offering a highly professional team of dedicated coaches, Elite Tennis International (ETI) caters for beginners, social and competitive players as well as elite performers in the sport.
Strong supporters of Tennis Australia programs including ANZ Hot Shots and Cardio Tennis, ETI also delivers a supportive and disciplined environment to ensure the effective development of tennis players on the Sunshine Coast. With Tennis Australia accredited coaches and a wealth of experience our programs are designed to develop players to compete on the local, national and international tour.
Whether you are social tennis player, hiring a court for the first time or an elite adult or junior player, we aim to make your time at our venues thoroughly enjoyable. Our team of friendly staff are passionate individuals who love the opportunity to welcome you into our Caloundra venue. Excellent customer service from people who genuinely care, on and off the tennis court, helps us lead from the front within the tennis industry.
With a Pro Shop stocking a broad range of tennis products we have your game covered!
We stock Wilson, Head, Babolat, Yonex, K-Swiss, Baron & much more and if we don't have it in store just ask our helpful staff. We have a wide range of original & over grips, a huge selection of the latest and most popular racquets, shoes, accessories and more. ETI has all the equipment and accessories for all levels of players matched with helpful and courteous advice. Need a racquet restring? Our comprehensive stringing service is complimented by the largest range of strings on the Sunshine Coast.
What our customers say about us
The Caloundra Tennis Club has constantly proven to be the benchmark of tennis clubs throughout the Sunshine Coast and QLD
It has a fantastic community minded committee and a dedicated professional operator that makes it a well-run, and welcoming tennis centre
It has shown commitment to its members, community, and to the sport of tennis itself.
The level of professionalism in all events and their running is second-to-none, with great community economic benefits to the local area.
They have a fantastic relationship with council and are simply the standard by which tennis clubs should be measured. Their community spirit is clearly shown through their donations to organisation supporting people with cancer every year, in particular, to the Dove Palliative Care Unit.
Cr Tim Dwyer
Deputy Mayor
Division 2 Councillor
Sunshine Coast Council - 4th September 2017
Caloundra ETI provides a professional service second to none. The staff are incredibly helpful and are always informed and polite. Any changes to schedules are communicated quickly and effectively. Most importantly, the children are provided with a fun way to acquire skills, consistent instruction throughout different levels of coaching, and a tangible sense of inclusion.
Many thanks to all the staff in Caloundra for their wonderful work.
Yvonne Farragher
The club at Caloundra has been nothing but amazing from the moment I enquired about lessons for my son. Even though your child might only have 1 coach maybe 2, you get to know all the coaches because they are all so friendly and helpful. They spend countless hours coaching but still manage to make each and every lesson fun, I constantly see him laughing with the others and having the best time because his coaches makes it fun, one word.......amazing!! Every coach at Caloundra is there because they want to be not because it's their job. Would also like to mention the young staff that help out, they also do a great job and are definitely upcoming coaches!
Thank you Caloundra
Jasmine Kempson
My children's love of tennis has stemmed from the great  environment at ETI Caloundra.  The entire coaching staff are fun, engaging and enthusiastic in all that they do. They are as committed to developing my talented sons skills as they are about providing an inclusive and fun environment for my son with cerebral palsy.
Meagan Serifovic
Caloundra Tennis Club caters for all levels, ages and stages of tennis players - from the very young who are just learning the basics of tennis for fun and fitness through to tournament level players. The coaching team encourage all levels of players and ensure all levels are given a varied range of opportunities with in house competitions, social fast four competitions as well as taking the more serious players away on trips to tournaments that many may never get the opportunity to compete at. 
The team are very friendly and approachable, experts in their knowledge and personally interested and about EVERY member of the club irrespective of their level of play.
I would highly recommend this club and team to anyone who has an interest in tennis, as Caloundra Tennis Club will be able to offer them various opportunities and support
Theresa Brighouse
Great coach & good tennis facility. The car park is always full so there is lots of tennis always being played which is a good thing. It's a tennis club to make friends and play or to train to be a professional.
The tennis club is located in one of the best places to visit in Australia - Caloundra
Kathy Cavanna
The Tennis Centre staff are very friendly and offer heaps of encouragement.  There are plenty of programs and fun activities for all ages and abilities.  The tennis courts are well maintained and the pro-shop has a plenty of goods on sale.  The club has a community-minded approach and that feels very similar to the club I grew up playing at in the 90's.
Chantelle Mergard
Coaches are professional and students are trained at a high level. The club has a good atmosphere and I have made a lot of friends.
Kristen Cavanna (Student)
Caloundra is the best Tennis Club.Firstly, we have an amazing venue and secondly because the club fosters junior tennis of all ages & abilities to become the best player you possibly can. Our club caters for levels of abilities in seniors and juniors. It offers social tennis, fixtures, junior & senior coaching and for anyone who would like to pursue tennis as their dream.
Matthew Deverson & his team of coaches offer advice to parents of juniors on how to achieve this goal by offering high level of coaching, mapping & planning tournament schedules catered for each individual.There is coaching available whether you are of beginner Junior/Senior. The Club caters for the social player, fixtures of all levels & the avid tournament player. Our club has huge junior squads that range from the green ball players through to their yellow ball elite squad. My whole family have enjoyed this club for years. My husband enjoys fixtures & Fast4 every week while my children have learnt from a young age and encouraged by Matt & the team to have fun with tennis.
Trish Dixon